A Smart, Stable, and Scalable POS Solution
Retail Management Hero (RMH) Store is a complete retail point-of-sale (POS) solution that enables retailers within any vertical to efficiently manage all their back office and POS activities.
Packed with functionality to optimize inventory management and remove the guesswork from purchasing decisions, RMH Store helps small to medium-sized retailers and store chains improve business intelligence (BI) while operating smarter and faster throughout the entire retail environment.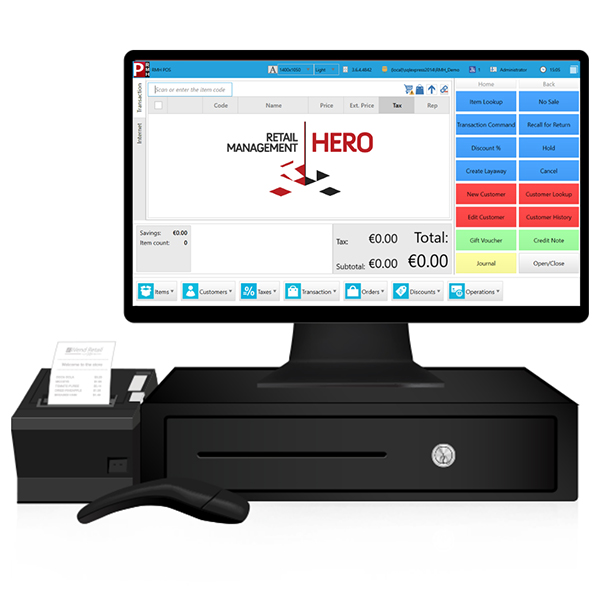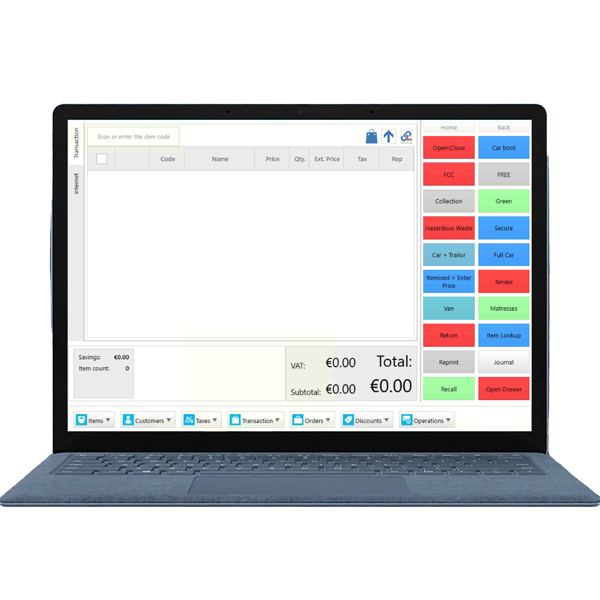 Easily Enhance and Extend RMH
Integrate to a wide range of add-on modules and third-party packages for everything from eCommerce, mobility and reporting, to payment processing and hardware.
Enjoy the customization options, user-defined colour schemes at the POS, technologies that are portable across platforms, as well as sophisticated SDK for developers to customize the solution both in the front and back office.
For Example, several of our partners have integrated RMH to a broad selection of payment processors from around the world to support credit/debit/gift card / mobile wallet / eCommerce transactions and other industry-specific payment methods such as EBT and HSA/FSA payments.
Find out why RMH is ideal for small to medium-sized retailers and gives them everything they need at the POS….and nothing they don't.
Powerful Back Office Capability
Automate and manage back-office operations including merchandising, inventory and customer relations. You can also utilize wizards for setup and mass changes to the database as well as generate and customize reports.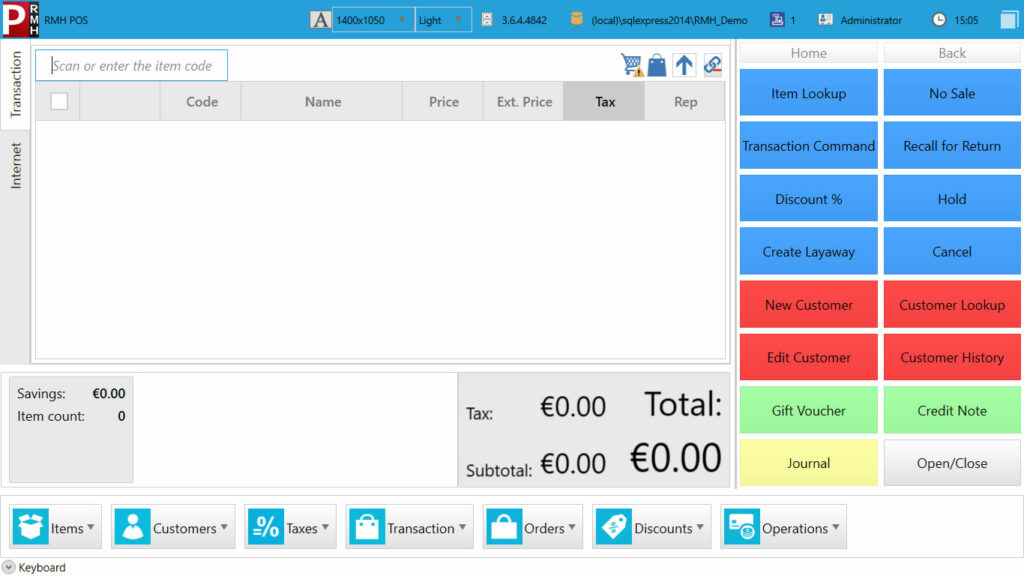 Simple, Clean, and Intuitive Design
One of the most-loved features of RMH Store is the graphical user interface with its intuitive layout and fast learning curve.
Customise the POS screen with different backgrounds and colours to fit you and your business's style.
A simple, clean, and intuitive design means retailers will gain a competitive edge with the RMH Store solution. Some of the key features of the system include:
Simplicity, Functionality & Security
Whether you're a thriving start-up or a long-time Microsoft RMS partner or user, we invite you to discover the simplicity, functionality and security that makes Retail Management Hero™ one of the industry's most sought-after retail POS solutions.
Get in touch with our staff to schedule a demo, or reach out to learn more about how our innovative software suite can help make your retail operation more effective and easy to manage.